Kidney Foundation steps up to help southern Albertans during COVID-19
Posted on April 27, 2021 by 40 Mile Commentator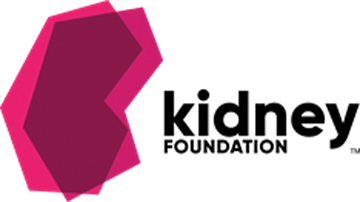 By Stan Ashbee
Southern Alberta Newspapers
This past year, the Kidney Foundation's southern Alberta branch stepped up to help southern Albertan's living with kidney disease. With the COVID-19 pandemic ongoing throughout 2020 and now into 2021, the kidney and transplant community have been faced with uncertainty and fear. Many immunosuppressed or compromised patients were afraid to leave their homes. As clinics closed and restrictions were put in place, patients were feeling especially isolated.
"COVID-19 has impacted everybody and everybody is concerned, worried and hopefully taking the measures they can to protect themselves. But, people living with kidney disease and with organ transplants, are especially vulnerable," notes Joyce Van Deurzen, executive director of the Kidney Foundation's southern Alberta and Saskatchewan branches.
It doesn't mean people with kidney disease are more likely to get COVID-19, Joyce says ? but it means they're most likely to have an adverse outcome if they are affected by the virus.
"Their health is already compromised. Their immune systems are not in the best shape. If they are a transplant recipient, they are on medications that suppress their immune systems, so you can see how they would be more vulnerable living in this COVID world," Joyce points out.
As an example, kidney patients on dialysis ? if they were to contract COVID-19 ? have much more adverse outcomes, according to Joyce. "The early data is showing the death rates for people on dialysis who contract COVID-19 are equivalent to the long-term care seniors who get it ? very high death rates because they're unable to fight it off."
Joyce says the goal is to keep people from getting COVID-19 ? plain and simple. "That means, during these times, this group of kidney patients was really facing a lot of fear, anxiety, stress and were very isolated because they really had to minimize in-person contact with people. They had to protect themselves very much."
Sometimes, that meant staying home, even if kidney patients didn't have any income supplements. "You might have to stay home if you were a kidney patient and let's say you worked at a grocery store during these COVID times, that would not be a good situation," says Joyce. "We needed to really create opportunities for people to connect, people to get the support they needed and those supports were sometimes emotional and mental health support ? in terms of being able to connect with our peer support volunteers. Those are other people living with kidney disease who have experienced this and are going through the same thing. They're trained and they're screened."
During these COVID times, Joyce says, a lot of health clinics were closed over the past year. "Patients were seeing their doctors by telephone. They weren't able to go to the clinic in-person and the access wasn't as great, as it normally might have been. Patients, especially with regard to COVID, really needed a reliable, credible and trusted source of information."
Joyce says the Kidney Foundation established great sources of information, which are available on the organization's website through webinars, forums and through a variety of ways.
When vaccines started rolling out across Canada and throughout Alberta ? dialysis patients, patients with chronic kidney disease and transplant recipients had a lot of questions about the vaccine, including if they were going to be eligible for a vaccine early on. "We would bring together the best professional help possible to provide some of this information because it could give kidney patients access to the most current up-to-date information they really needed."
Joyce says the foundation also did a lot of advocacy work during the last year. For example, the foundation advocated across the country and was successful in most places, including in Alberta to have governments prioritize kidney patients and transplant recipients for a vaccine. "Because they were so vulnerable and they needed to be prioritized."
And, the foundation reached out for any possible funding available from any government program and community resources that had special COVID-19 relief funds available.
"We reached out and were able to secure funding that added to our own that really helped us be able to provide direct assistance to patients who needed help with rent subsidies, food and transportation," Joyce says. "Just trying to manage a budget during all of these COVID-19 situations and the special needs that arose."
An example would be a dialysis patient needing to go to a hospital or health centre for dialysis to stay alive. "They had to get to those hospitals in a safe way to receive their dialysis appointments." Select secure transportation helped minimize exposure to COVID-19 such as patients not taking the bus or other public transportation.
"We were really happy we were able to support and assist patients and their families in these ways. It's just so incredibly important. We're not out of the woods on any of this yet. We just want to make sure we're there to support people living with kidney disease with information and referrals to other community resources they can reach out to that also offer some programs that could be a direct benefit," says Joyce.
Moving forward, Joyce continues, the Kidney Foundation is encouraging everyone to stay as safe as possible and the foundation is available to support people living with kidney disease and to provide services. "All of our services are provided free of charge. We're here to help. We're with you every step of the way."
Contact the Kidney Foundation online at kidney.ca or through the organization's social media platforms, including Instagram, Twitter and Facebook with the handle "Kidney March."
Many medical conditions have additional risk factors due to COVID-19 ? check with your health professional or call 8-1-1 with specific questions.