McGarry leaves a positive impression on Reeve Wikkerink
Posted on May 5, 2021 by 40 Mile Commentator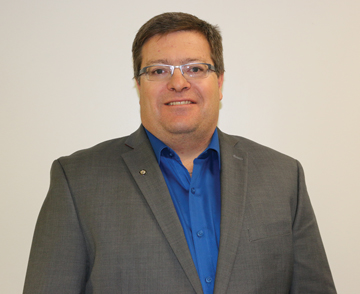 Steve Wikkerink
By Justin Seward
Commentator/Courier
County of Forty Mile council learned last week that fire chief Dustin McGarry was moving on to a new opportunity.
"He just found himself a new opportunity in Calgary," said County Reeve Steve Wikkerink.
"Besides the fire industry, his other passion was always to be in a police force. He got an opportunity to join the Calgary Police Force and went through a bunch of hoops and I believe he got one of the last spots that were open."
McGarry's  fire knowledge left a great impression on Wikkerink.
"He has extreme knowledge on the fire end of life because of the training he had, before he had come to us," said Wikkerink.
"Yeah, he knew his stuff and he pushed his departments to better themselves. I think at the end of the day, he's done that."
Wikkerink thought the relationships between McGarry and council was good.
"He came in with knowledge that we hadn't really been exposed to before because he was in wildland fire and forestry training," said Wikkerink.
McGarry declined an interview with the Commentator last week.