Former Bow Islander speaks about her battle with kidney disease and importance of annual walk
Posted on May 18, 2021 by 40 Mile Commentator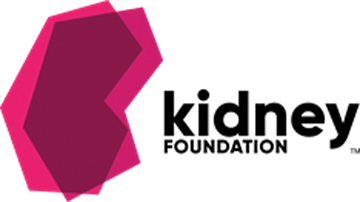 By Justin Seward
Commentator/Courier
The annual Kidney Foundation of Canada's Kidney Walk is happening virtually again this year on June 6.
One longtime local-area supporter of the walk, Dawn McMaster, told her story of being a recipient of a kidney transplant in 2009 after losing her kidneys to a rare autoimmune disease in 2007.
She  was placed on dialysis for over two years before having a kidney transplant through the Living Donor Program.
"I was hooked up to a machine three times a week for four hours each time," said McMaster, on her experience with being on dialysis.
"So, of course they had to run my blood through the machine to clean it. I found that very tiring. I was off work for a period of time, but then I returned to work even doing dialysis. I was kind of bored sitting at home—so my employer was great enough to allow that to happen. I worked extra through my breaks and stuff, so I could knock off early to go do my dialysis."
Ongoing blood work was done to make sure the kidney transplant could proceed.
"The donor went through a series of more tests and then I just waited for the call to say that I was going to have a transplant," she said.
McMaster received her transplant at Calgary Foothills Hospital, before having to do blood test that started out as daily and worked up to weekly.
She has annual transplant appointments in Calgary and does monthly blood work to make sure everything is in check.
"The doctors from the transplant unit, they call me a model patient because I try and take very good care of myself," said McMaster.
McMaster has been doing the local Kidney Walk since she was on dialysis.
"I'm doing it because the Kidney Foundation, they do so (much) good for people for transplant awareness," she said.
"Just the fact that knowing all the support I had through my experiences, I want to do that for others. I've been there, done that and there's some experiences that are not pleasant and I understand the fight that these people are going through and I want do whatever I can do help."
McMaster feels as though the Kidney Walk could use some more support from the Medicine Hat community.
"Now our virtual walk, because of COVID, but when it wasn't virtual, we used to have teams and they would raise as much money as possible," she said.
In normal times, the Kidney Walk would attract nurses from dialysis, doctors, Kidney Foundation representatives, dialysis patients, transplant recipients and donors.
"It was a real good experience to all come together for this cause," said McMaster.
McMaster was born in Medicine Hat and was raised in Bow Island before moving back to the Gas City where she has been a Remand Centre manager for the past 33 years.
The virtual Kidney Walk movement starts at 11 a.m. on June 6 and is open to walkers from B.C., Alberta, Saskatchewan and Yukon.
"Kidney Walk has been hosted in Medicine Hat for nine years. It is an important fundraiser for The Kidney Foundation in raising funds and awareness, but it is also a chance for the kidney community in Medicine Hat to connect and know they are supported," said Erin Birbeck, community relations coordinator for the Southern Alberta branch.
" Although it is virtual again this year, The Foundation invites Southern Albertans in the Medicine Hat area to join their fellow kidney walkers, participate and advocate in their community, and celebrate together online until we can safely reunite in person
More information on the Kidney Walk, registration and to donate can be found at http://www.kidneywalk.ca.