County of Forty Mile Food Bank moves locations
Posted on June 9, 2021 by 40 Mile Commentator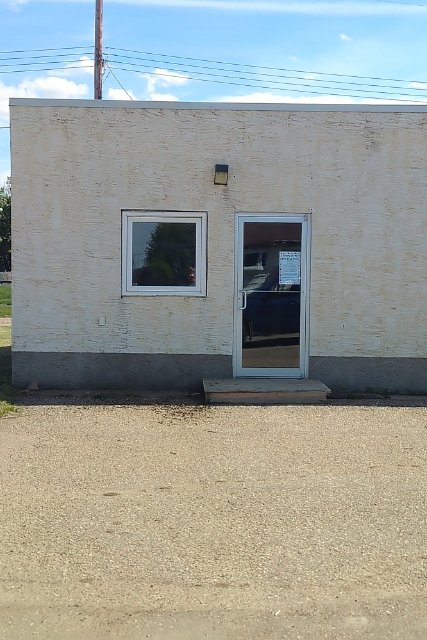 Photo submitted by Rob Van Roessel The 40 Mile Food Bank
By Justin Seward
Commentator/Courier
County of Forty Mile Food Bank relocated to its new digs a couple weeks ago in the east bay of the Bishop Building in Bow Island.
The Bishop Building is kitty corner to the Legion.
The move comes after being housed in the St. Michael's Church rectory since the Food Bank's inception 25 years ago.
"The Diocese in Calgary doesn't want things rented out anymore in there," said Rob Van Roessel, Food Bank president.
A hurdle that will not have to be overcome at the new location will be stairs.
"The new space has no stairs," he said.
"So, everybody who's volunteered there over the years will continue to volunteer  (and) will be happy there's no stairs in this place. You're carrying boxes and hampers, food in, food out. So, just all being one level is a nice improvement."
A new location was in the works for nine months.
Van Roessel said, "It took a bit time and been looking around trying to figure out what we really wanted if we're going to move and we settled on this place."
People will still have to make appointments to arrange pick up for hampers and monetary donations can be made through an e-transfer at 40milefoodbank@gmail.com.
Non-perishable food items can be dropped off at Bow Island's Community Resource Centre.