Dunmore's Westside Park closed for playground construction
Posted on June 14, 2021 by 40 Mile Commentator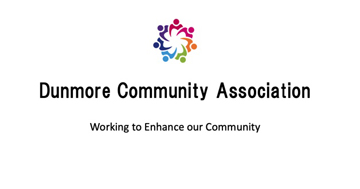 Commentator/Courier
Once the Dunmore Community Association elected its new board last July, one of the first things to tackle was the Westside Park's playground equipment due to its condition.
"We have applied for grants from the County to help out with the project. Along with donations from several local businesses in the area, I think the park will have quite the facelift come late June," said Shevaun Perrault, DCA president.
There are some pieces of equipment that will be removed, while six additional pieces will be added.
The Park will be closed from June 12-27.
There are 150 hours required to do the park project and volunteer sign up can be done through http://www.dcaalberta.com.
DCA also received  approval for the replacement of the outdoor rink warm-up shack, which is expected to be completed by the fall.
The existing shack was taken down, a new cement pad has been poured and 12-feet-by-20-feet shack has been ordered.
"We recently just received notification that we were granted money from the recreational grant. We still have some other grants that we are waiting to hear on for other purposes plans, she said.
Other projects completed include the removal of the westside outhouse.
"Due to the condition the county agreed that it wasn't in shape to repairs. We have rented portable washrooms for the parks this summer to accommodate those needs," she said.
Some tree removal was done at Westside Park due to being overgrown.
Dunmore garage sale day was held on June 12.
Dunmore Days is planned for Aug. 28, with a pancake breakfast supplied by Cypress County.
The DCA have future projects in mind such as a BMX track for both the east and west side.
"We have a great eager group right now and I'm sure once things open up, we will be announcing more fun and exciting things," said Perrault.