Celebrate Cypress County meant to recognize local history and attractions
Posted on June 23, 2021 by 40 Mile Commentator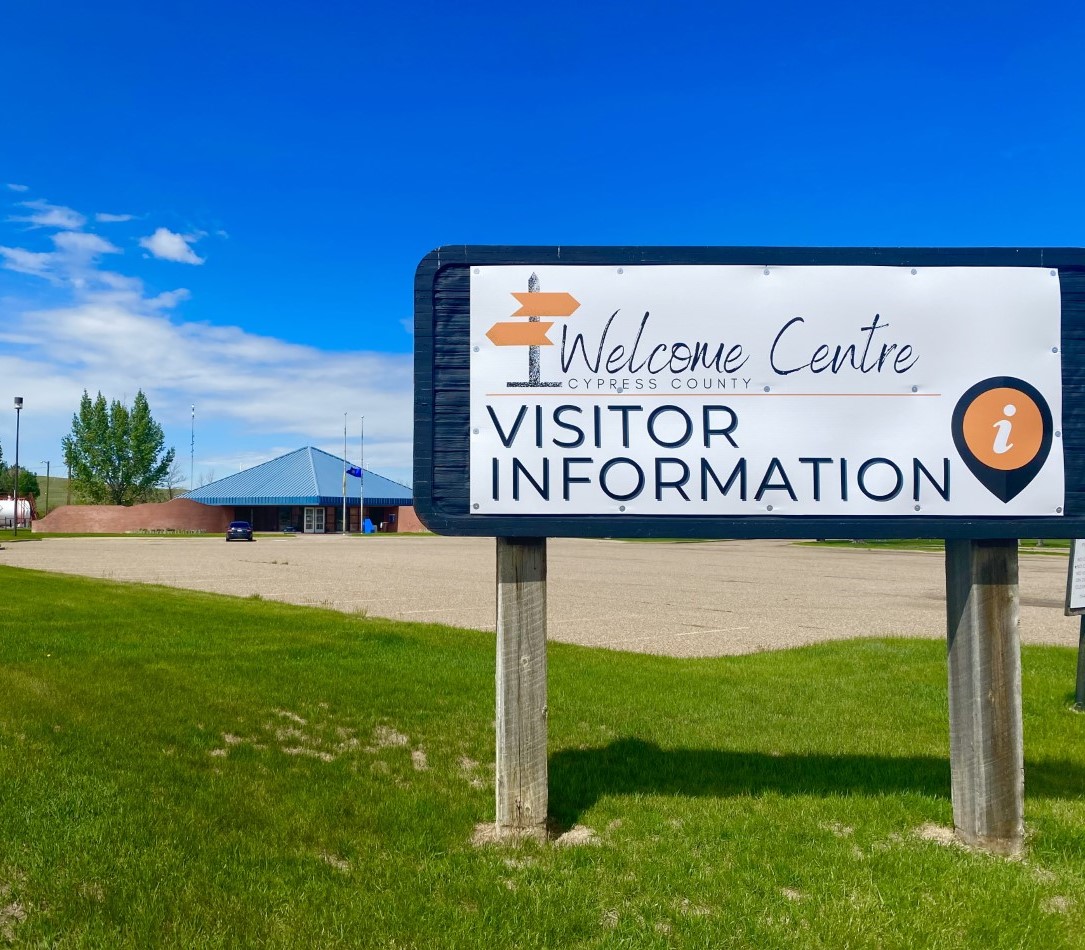 Welcome Centre Facebook page photo
By Justin Seward
Commentator/Courier
A Celebrate Cypress County event will be hosted at the Welcome Centre in Walsh on June 26.
"This event is a wonderful opportunity to showcase the people and businesses that make up Cypress County and our region and to celebrate and educate what we have to offer to visitors in the area," said Tracey Popick, Cypress County's communications coordinator.
This is the first year the County decided to take the reins and manage the Welcome Centre in Walsh.
"It was given that we had a special day to highlight and give people the opportunity to come together in the Hamlet of Walsh to enjoy an event and bring more exposure to our little corner of the province," said Popick.
Event attendees will be able to enjoy items on display such as the prized dinosaur skull Chasmasaurus Irvinenis, local history boards and area information on Cypress County, information on animal species in the area and a small gift boutique has been set-up supporting local artisans and artists with their items.
HALO will be making an appearance as well as a demonstration by Marina Cole of Chainsaw Spirit, Cypress County fire department will be on hand and food can be purchased.
People can enter their name in a draw box at the Welcome Centre for two stay and play packages in the local area.
Celebrate Cypress County will be from 11 a.m. to 2 p.m. at the Welcome Centre in Walsh on June 26.
With the event being mostly outside, COVID restrictions will be adhered to and masking will be required inside the building.
The Welcome Centre has seen an increase in visitor traffic after a slow start due to COVID.
"We were off to a slow start, but as we see light at the end of the tunnel our daily numbers are increasing," said Popick.
"This summer we expect to host mainly Canadian travellers and if there is a
possibility of the border opening then we will see trans-border visitors through the centre.  Everything is starting to come together. We are very excited to see what the summer months behold."