RES hopeful to build wind farm near Hilda
Posted on June 28, 2021 by 40 Mile Commentator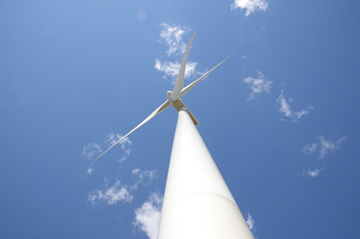 NEWS FILE PHOTO
By Justin Seward
Commentator/Courier
Renewable Energy Systems is hoping to break ground in 2022 on a wind project northwest of Hilda after three years of planning.
The proposed Hilda Wind Power Project would be 100 megawatts produced by 20 wind turbines of generation on 7,000 acres of land.
The project will connect into a 130-kilovolt AltaLink transmission line running to the east and west of the area.
"So, our connection point is right on the site and is one of the reasons we chose this site,"said Patrick Henn, RES senior development manager.
"It was a combination of the very good winds (and) also a community and landowners that were very much interested in doing a project out there. And the third element that was quite important is to have a transmission line so that we don't have to build expensive infrastructure to get our power to the grid."
RES has interested parties wanting to buy power and it's why in the past year more development has resumed with conducting environmental studies and consultation with landowners and the community.
"We're doing all this right now because we'd like to get this project off the ground," he said.
Henn termed the project "a three-season build" in the same year due to not having as many turbines to construct.
"It'd probably start construction as early as possible in the spring next year with an in-service date of December next year," said Henn.
There are 15 landowners participating in the project.
"The main thing obviously for landowners per se, the ones that would get a turbine, is that there is obviously an attractive compensation with these turbines," said Henn.
RES has also heard that wind energy is the most affordable source of power.
"It's the new reality I guess in terms of how to produce electricity (and) going away from fossil fuels," said Henn.
The project is anticipated to have $150 million in investment. Cypress County council will be updated on July 6.