Pop-up Picnic space now available for enjoyment in Redcliff
Posted on July 5, 2021 by 40 Mile Commentator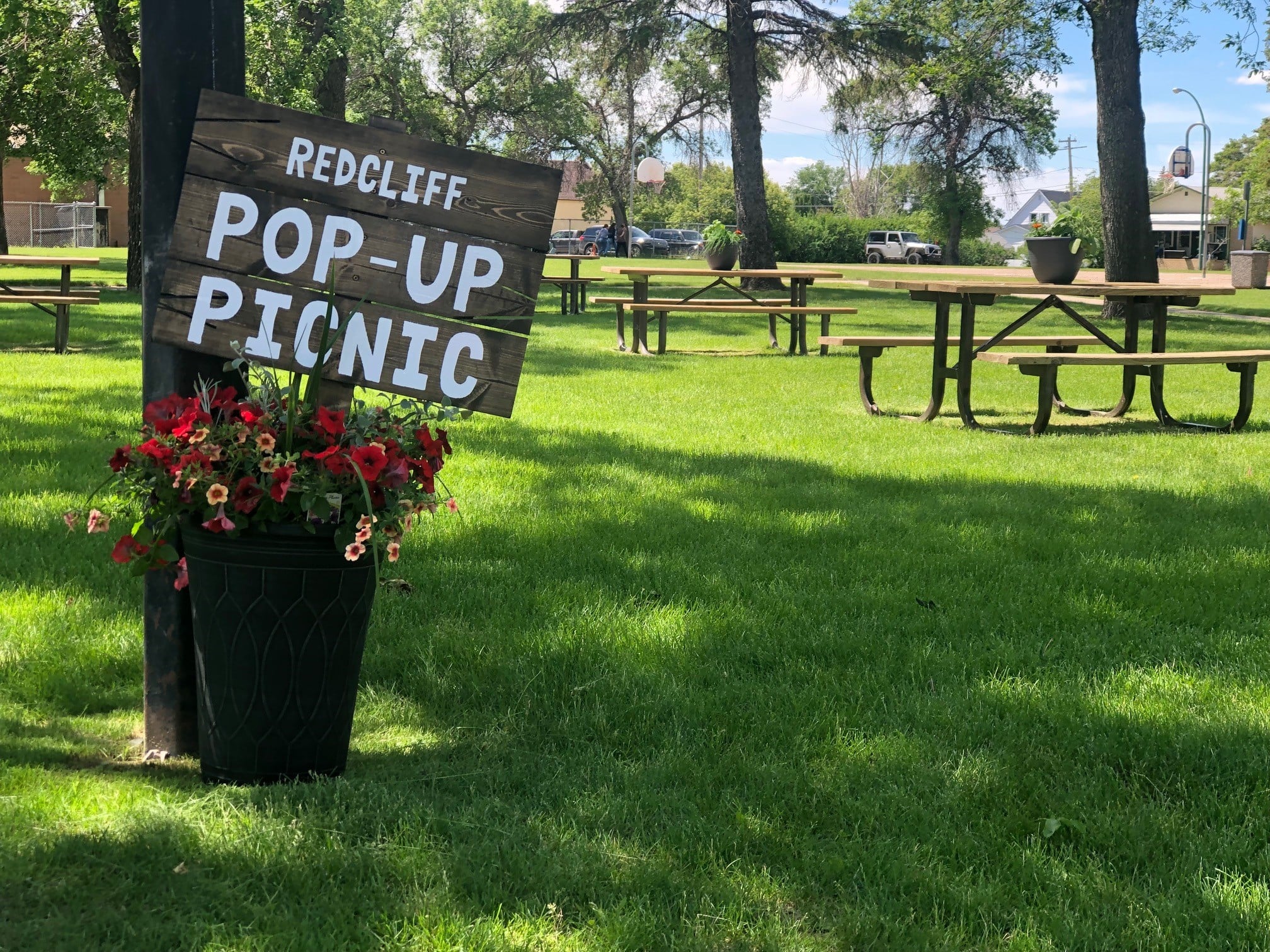 Town of Redcliff Facebook photo
Commentator/Courier
Local residents and visitors to Redcliff will be able to enjoy a Pop-up Picnic setting during the summer months at Legion Memorial Park.
"The Pop-up Picnic idea was incorporated to allow the picnic space to move if needed due to construction or just to switch things up," said Carla Spampinato, Redcliff FCSS coordinator.
The initial idea  of a picnic space in Legion Memorial Park came from town manager Phyllis Forsyth.
"During lockdown, a few of the Redcliff's restaurants did not have a patio space, and she wanted to offer a space where people could enjoy local food outdoors," said Spampinato.
"Due to being compliant with outdoor gathering restrictions, the space took a little time to roll out."
The Redcliff Horticulture Society at the same time was planning their Urban Garden planting and decided to plant veggies in the  flower pots on the picnie tables.
Vegetables such as tomotoes, herbs, beans, peas, strawberries and kale have been planted for people to enjoy.
"We encourage everyone to get outside, enjoy the fresh air, and use the picnic space," she said.
Stay tuned for music in the park coming this summer, as dates will be announced on Facebook.