County fire chief provides heat safety tips
Posted on July 13, 2021 by 40 Mile Commentator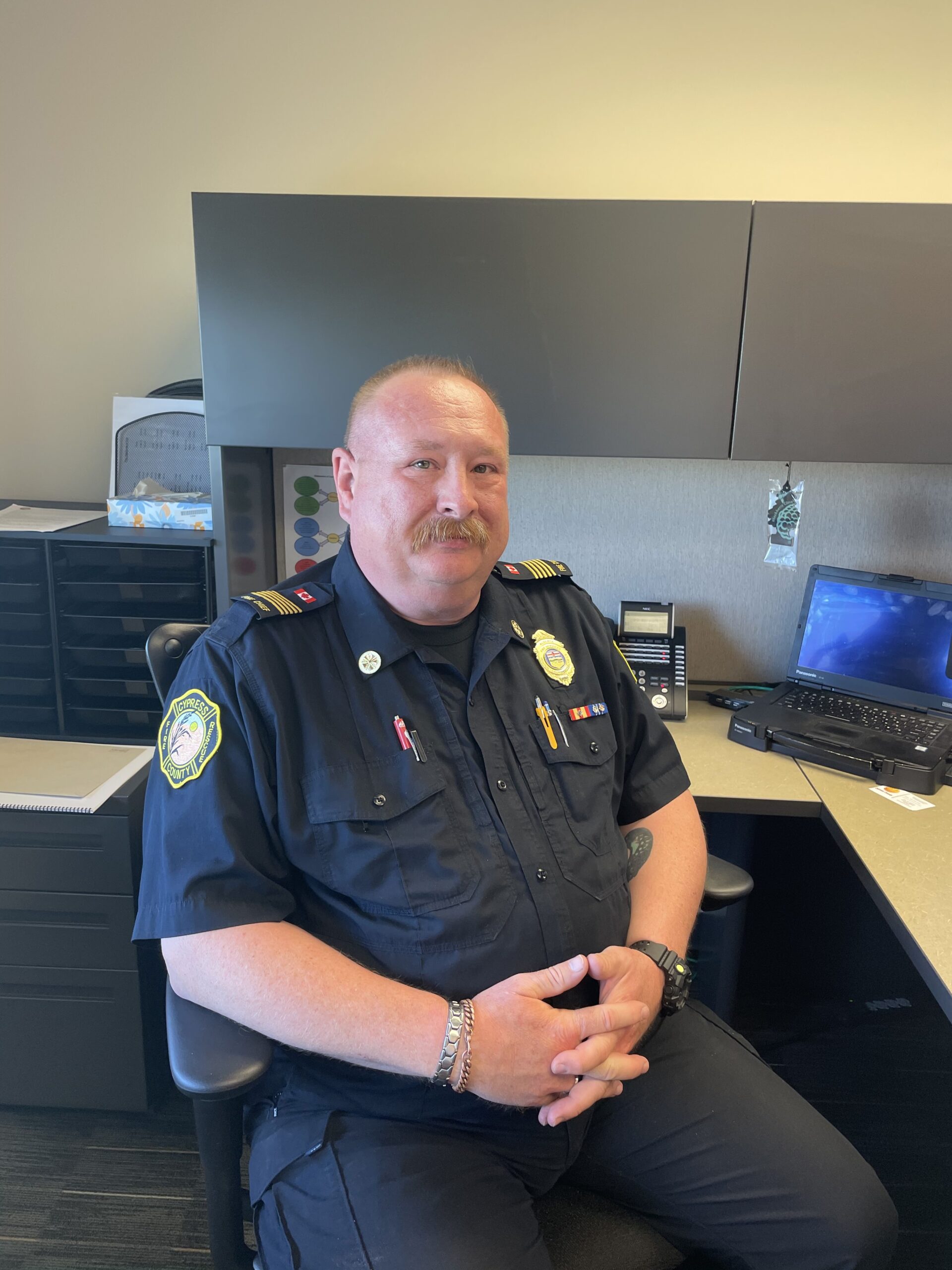 Photo submitted Brad Straty
By Justin Seward
Commentator/Courier
The recent heat wave has prompted Cypress County Fire Chief Brad Straty to provide some heat safety tips to the public as the summer continues along.
"The public needs to be aware that with conditions being as hot as it was and more on the way, that the fire conditions are getting to extreme levels and with little to no moisture, any type of spark can be the cause of a large fire that could take up a lot of resources and be devastating," he said.
Straty encourages people to take frequent breaks, not being out in the sun for long periods of time, drink lots of fluids and remembering that coffee and teas can be a diuretic and cause further dehydration.
"People should be conscious of the heat and adjust accordingly," he said.
" Stay indoors or in shade through the heat of the day—plan for early morning outings or later in the evening to be outside."
People can play a part in reducing fires by following the fire ban orders—which means no types of open flame fires.
"Any type of ignition source is the potential of starting a fire. Irresponsible use of fireworks, dragging trailer chains, driving in long grass, and disposing of cigarettes irresponsibly are easy ways to start a wildland fire, he said.
Common causes of fires during the summer months include people not putting the fires or lack of supervision.
"Always keep a bucket of water with you by the campfire to ensure that if it starts to creep away from the campfire edge that you can put it out."
Campfires are not permitted while a fire ban is on.