HALO golf tournament to tee up Sept. 10
Posted on July 23, 2021 by 40 Mile Commentator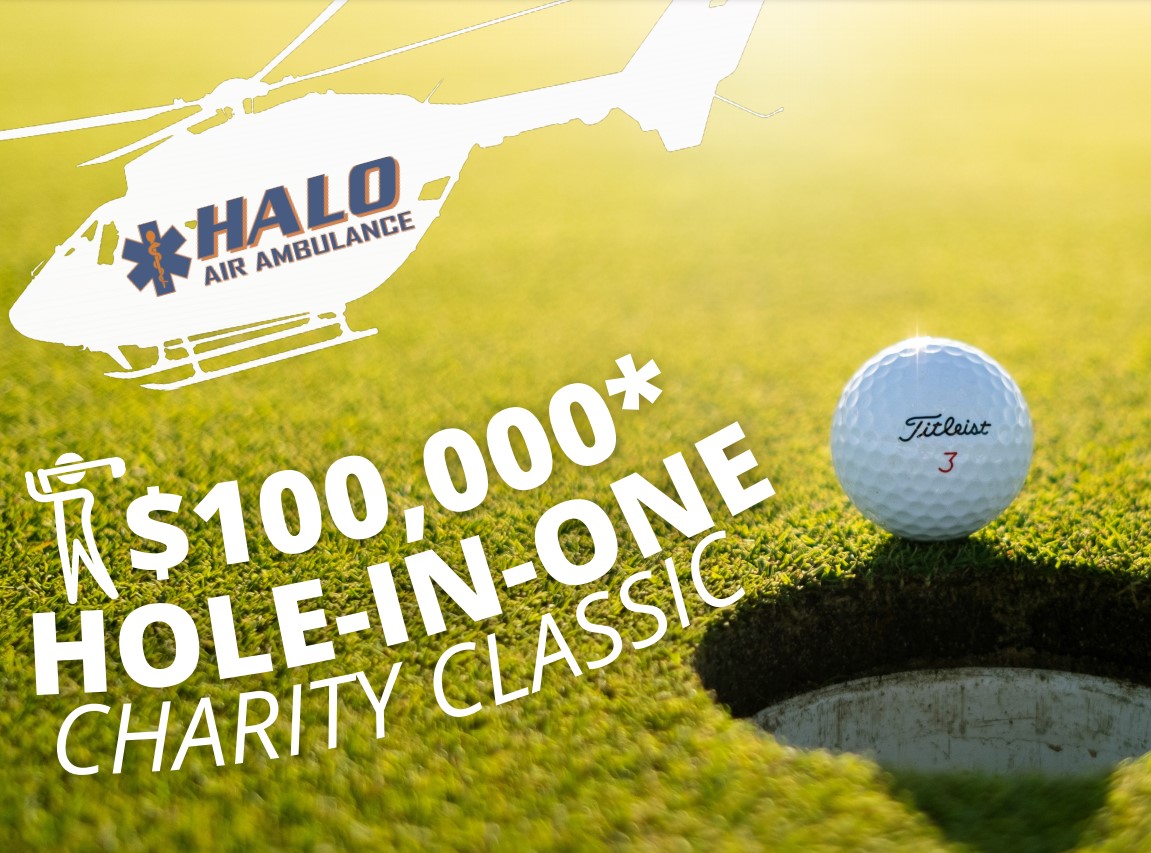 By Justin Seward
Commentator/Courier
HALO Air Ambulance will be hosting their second annual $100,000 Hole-in-One Charity Golf Classic on Sept. 10 at Cottonwood Coulee Golf Course in Medicine Hat.
"I think it's always important for us to make sure that we keep that diversified fund development model alive," said Paul Carolan, HALO chief administrative officer.
"So, golfing, farming  ranching, corporations ,government and all of those pieces are important in keeping the program fully funded. We're very excited to be back again this year with this event and to be able to have events in person without worrying too much about what the restrictions look like."
Carolan believes the other important piece to this tournament is having the local and rural golfing community coming out and having a good on a Friday afternoon.
"It's always a great thing for us to connect with those supporters," he said.
Carolan said the nice thing about Cottonwood being the executive course length that it is, it makes a number of Hole-in-one opportunities available.
"We're for sure going to bring back a total of $100,000 in opportunity prize values," he said.
"We're working with some other sponsors to maybe add some additional hole-in-one prizes."
A dinner will follow.
The Lions Club of Medicine Hat has already been brought on board as the presenting sponsor and sponsorship opportunities are available.
A helicopter sponsorship is available where someone can sponsor a ride into the tournament and includes two entries into the tournament.
Registration is now open and the cost is $150 per player for a foursome.
Golfers can call the HALO office at (403) 528-9088 to register.
Check in is at 11:30 a.m. with a shot gun start at 1 p.m. on Sept. 10.
Around $34,000 was raised at last year's tournament.