Provincial and federal governments hoping to put poor crops to use
Posted on August 10, 2021 by 40 Mile Commentator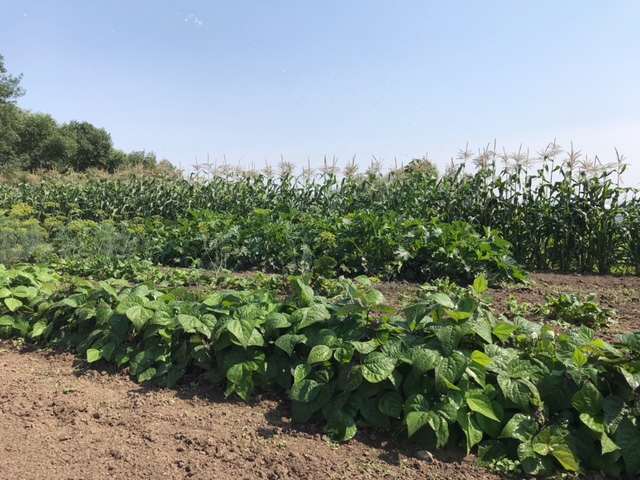 By Cole Parkinson
A new partnership between the federal government and provincial government, through the Canadian Agricultural Partnership, are adjusting the crop insurance program, and they are hoping for "poor" quality crops to be salvaged for livestock feed.
According to a recent provincial government media release, it explained how the adjustment to crop insurance will allow farmers to put more poor quality crops towards livestock feed, which would also help ease the feed shortages for livestock.
With high heat and dry conditions, the Low Yield Allowance, which is a standard part of the production insurance program, has been focused on as it is meant for situations of extreme heat and severe drought.
Alberta is also now doubling the low yield threshold to allow for additional cereal or pulse crops to be salvaged for livestock feed.
As Alberta continues to deal with weather in the low to mid-30s, the governments are hoping to provide some support for farmers who have been affected by adverse conditions.
"Our government is working in close collaboration with provinces to ensure farmers who are experiencing the impacts of extreme weather caused by climate change have access to the support they need. This adjustment to the crop insurance program will increase access to feed for livestock producers when they need it most, to ensure they can get through this crisis," stated Marie-Claude Bibeau, Minister of Agriculture and Agri-Food Canada.
Albertan farmers have seen quite tons of heat throughout the summer with little moisture which has resulted in the deterioration of crops across the province.
With the forecasted temperature set to remain well into the 30-degree mark. the two governments are looking to provide any help they can.
"Alberta's hardworking farmers and ranchers have been hit with dry conditions that threaten their livelihoods. We will do everything we can to help Alberta's agriculture industry make the best of a terrible situation. We've heard industry's call for help, and this change will help farmers and ensure some good can come out of these crops," stated Devin Dreeshen, minister of Agriculture and Forestry.
The newest adjustment within the crop insurance program "encourages producers to act swiftly to salvage crops for livestock feed rather than watch their fields deteriorate further, and risk harvesting nothing. As these crops would otherwise be covered by crop insurance, there will likely be minimal additional payments resulting from this decision."
Under the Canadian Agricultural Partnership, there are business risk management programs available through Agriculture Financial Services Corporation (AFSC) which helps farmers manage the many risks associated with the viability of their farms.
"We recognize that this year's conditions have had a significant impact on our producers—and we've been here to listen, take feedback, and mobilize our teams as quickly and efficiently as possible," added Darryl Kay, CEO, Agriculture Financial Services Corporation.
Those looking to make a claim and put a crop to an alternative use should speak to their local AFSC branch first.
It was also stated that priority is given to clients who want to use the crops for immediate pasture or clients who want to silage or bale crops.