Provincial government commits $150 million to broadband
Posted on August 10, 2021 by 40 Mile Commentator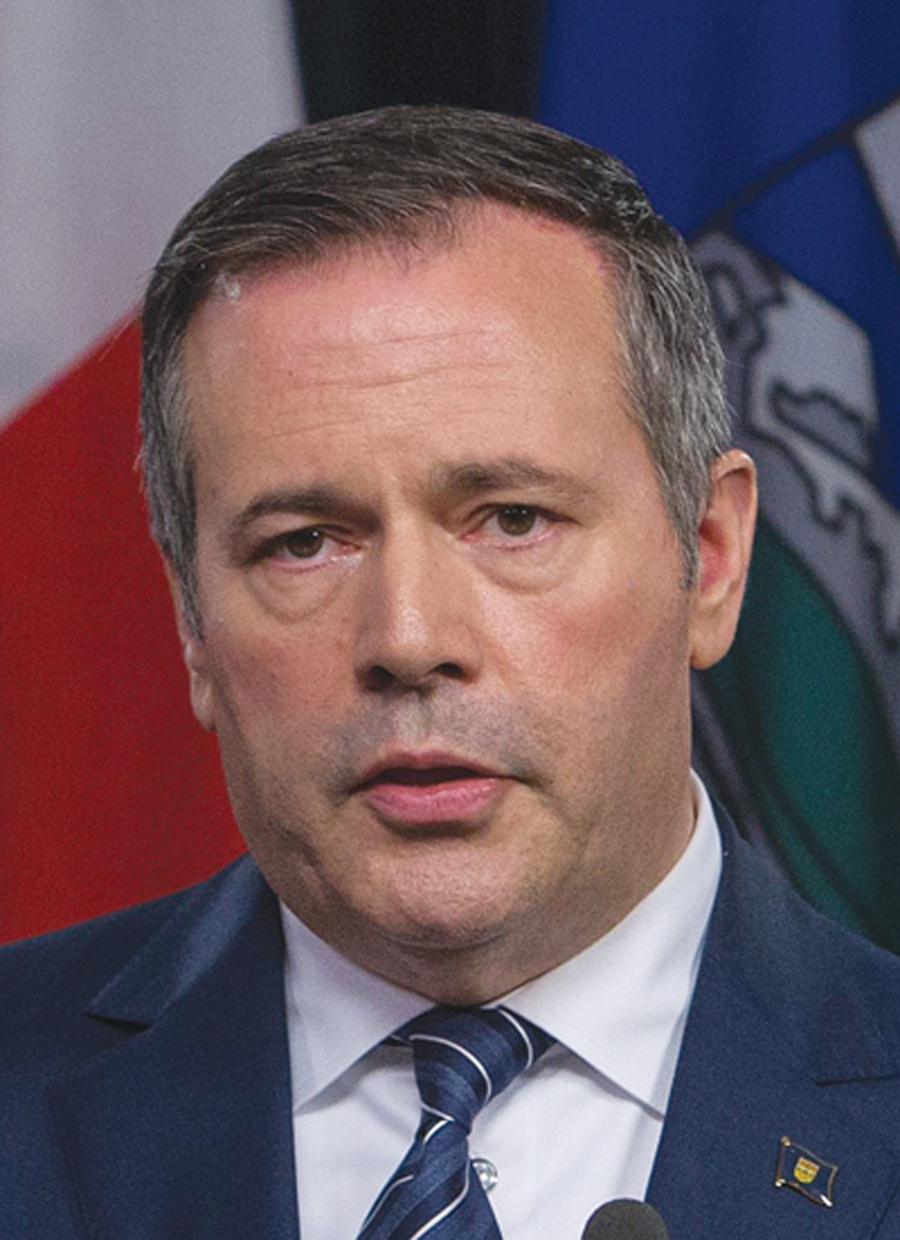 By Cole Parkinson
In late July, Alberta Premier Jason Kenney announced the provincial government would be committing $150 million for the construction of broadband expansion projects.
Kenney pointed to the growth in the tech sector as another signal that Alberta needed to further expanded broadband connectivity across the province.
"One of the industries where we see the strongest growth right now is in high tech, in innovation or digital businesses. We have seen the best year ever in venture capital investments. That money is the jet fuel for startup businesses — those little tech enterprises that are, in so many ways, the future of the world economy," he said at a media conference held in Camrose in late July. "Just in recent months, we have seen major announcements about thousands of jobs being created in the tech sector here in Alberta. Global giants like Infosys and Mphasis announcing thousands of new jobs in Alberta, partnering with our universities like the U of A in part because of its centre of excellence for artificial intelligence and the University of Calgary with its centre for quantum learning."
According to the provincial government, about 80 per cent of Indigenous communities and 67 per cent of rural communities do not have access to the high-speed internet targets set by the Canadian Radio-television and Telecommunications Commission (CRTC).
With speeds falling short, Kenney stated connecting all Albertans to acceptable speeds is a major focus.
"We want to ensure that all Albertans in every region of our province benefit from the promise and potential of the digital economy. That helps us to diversify our economy, but also helps to maintain and revitalize rural communities," he continued. "Many rural Albertans are underserved when it comes to broadband and to wireless and connectivity to the digital economy. Right now, 12 per cent of Alberta families or approximately 200,000 households across Alberta are lacking the speeds the federal government says are required for adequate internet service. This limits the ability of those communities to attract investment and participate fully in our growing economy as well as to benefit from services like digital health care."
The provincial government estimates the total cost of expanding rural broadband internet to underserved areas of the province is at $1 billion and they are now going to be working with the federal government and the private sector to share the cost.
"While 12 per cent might sound like a small number, most of those homes are located in rural and Indigenous communities, which play a key role in our province. Right now, about 80 per cent of Indigenous communities don't have access to reliable internet in our province. Roughly 67 per cent of rural communities cannot rely on a stable internet connection. This is just no longer acceptable," added Kenney. "Access to broadband must help these Alberta communities to continue to grow and participate in our economic recovery. So I am very excited to announce that as a key part of Alberta's economic recovery plan, Alberta's government is dedicating at least $150 million to connect Albertans in rural, remote and Indigenous communities to high-speed internet to broadband to the digital economy."
"With this $150 million investment, we believe we will be able to secure additional federal funds for rural, remote and Indigenous broadband connectivity and we will be able to leverage even larger investments from the private sector telecommunications companies as partners," stated Kenney.
Others at the media conference stated their belief the funding will bring plenty of economic benefits including more jobs available to Albertans.
"Alberta's rural communities have struggled to grow and compete in a modern economy without access to reliable, high-speed internet. This investment will create jobs, improve access to health care and education resources, and diversify the economy in rural Alberta. This is great news for families, students and job creators all across the province," stated Nate Glubish, Minister of Service Alberta.
"Increasing access to broadband is vital to revitalizing rural communities and jump-starting economic growth. From La Crete to Taber, this will bring jobs and investment to villages, towns and Indigenous communities across rural Alberta," added Nate Horner, Associate Minister of Rural Economic Development.
Chief Billy Morin of Enoch Cree Nation also stated how the investment into broadband would better serve Indigenous communities across the province.
"Better connectivity in our communities means that Indigenous people will have better access to the global economy, health and education. This will help ensure that all Albertans have the same opportunities," he said.
With many rural municipalities across the province, including the Municipal District of Taber, voicing their concern around slow rural broadband, the Rural Municipalities of Alberta were happy with the investment.
"Every dollar contributed to specifically addressing rural broadband addresses the significant digital poverty that rural Albertans experience. RMA feels this is one of the most effective investments to growing communities, supporting business and for supporting the future of modern agriculture and resource development. Rural Albertans will be pleased that they have been heard," added Paul McLauchlin, president, Rural Municipalities of Alberta.