Byam, Rattlers ready for new season
Posted on August 25, 2021 by 40 Mile Commentator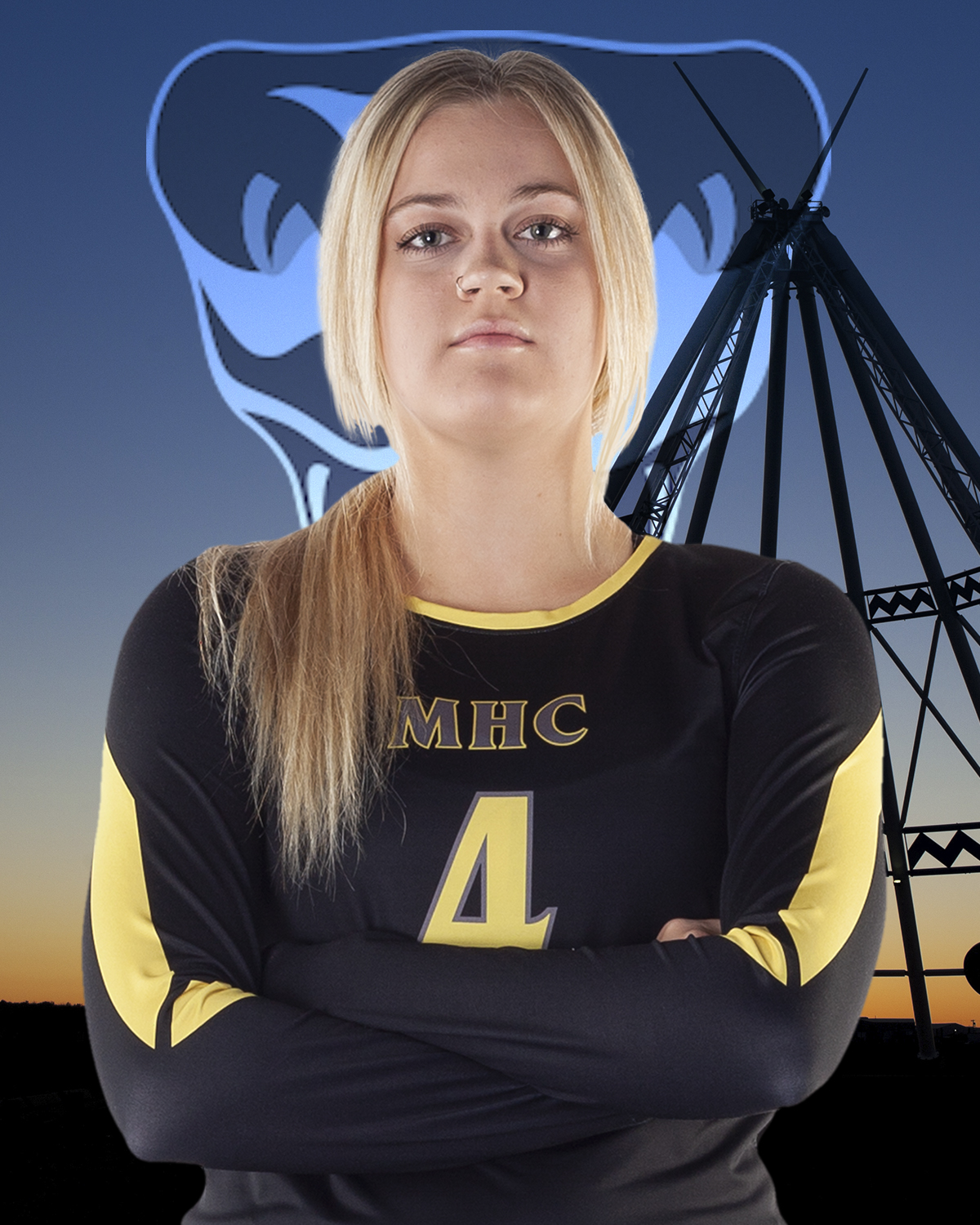 Commentator/courier PHOTO submitted by medicine hat college Kaitlyn Byam thinks once players are back playing, the transition will be as if nothing has changed.
By Justin Seward
Commentator/Courier
Medicine Hat College Rattlers teams have been off the playing field for quite some time due to the COVID-19 pandemic and now are just weeks away from competition again.
"It's been a long time coming," said Terry Ballard, MHC's manager of sports and wellness.
"Last year was tough on the student athletes and I think the communities as well because there's not a lot to watch. The student athletes were in the gym and then out of the gym, they could practice, hoping for games—no games—so it was a tough year for a lot of people. So, thankfully we do have something coming up."
Ballard sits on the Alberta Colleges Athletic Conference's executive and was a part of the meeting with the 17-member institute presidents back in April, who gave its member teams the go ahead to work on schedules.
"Now we're at the point where it's almost happening," he said.
The 2021-2022 ACAC season will kick off in mid-September with soccer, cross-country running  and golf starting and by Nov.12, basketball and volleyball league games will get underway.
Those sports are scheduled for non-conference exhibition games by the end of September.
However, schedules have been reduced from 24 to 16 games, which in Ballard's eyes, it is an understandable approach.
"We're trying to take a cautious approach," he said.
"If you ever have a chance to talk to our CEO with the ACAC, he'll tell you the same thing. We're looking at this as a transition year from no competition at all to what we're going to have for the 2021-2022 season and hopefully the 2022-2023 season is back to normal as much as possible."
The geographical travel has been reduced this year for less overnight travel where teams will travel to one college, drive home after the game and those teams will play the next night at the other club's gym.
"So, lessen the impact on our communities, lessen the impact on our own student athletes. Just play, come home and that's it," he said.
Some Rattlers teams have been forced out of the gymnasium temporarily due to construction of a new fitness, wellness and Indigenous centre
"What that has done has closed our gymnasium—so our practices and games will not be held at Medicine Hat College until January," said Ballard.
Teams will be utilizing Medicine Hat High School in late August and by November will be shifting over to the Family Leisure Centre.
Fourth-year Rattler volleyball player and Bow Island native Kaitlyn Byam and her teammates hit the gym four times a week just to stay in shape and became creative when there were no places to practice.
"I mean all the gym facilities were closed—so it was harder to keep touches on a volleyball," said Byam.
"We did as a team little volleyball challenges throughout the year. So, we still kind of got touches on the ball, but it was more in our home … That's how we kind of stayed together as a team as well."
Cautious comes to mind for Byam about the upcoming season.
"I think we still have to be cautious of COVID,'" she said.
"I think there's still a bit of protocols we still have to follow and respect. But I think we also have to notice that we had the year off and it's going to be a bit  of a change for everybody. So, we have to continue working as hard to build our skills back up. I mean once we get back out there, it'll probably be nothing has changed. We all love the sport we're playing."
ACAC will not be allowing spectators at any indoor games this season.
"It'll be a change for sure," said Byam.
"Usually, we've built off the energy from the fans and what's especially different this year is that we can't travel with more than 14 girls either—usually if we were close, we would bring all of our girls on the bench. So, all of the girls on the bench hopefully have to keep the girls on the court's energy up because of the dead space."
She added, "Every  athlete has been waiting for this moment to come back and step foot on the court."