Revitalized Community Association brings back Dunmore Days
Posted on August 25, 2021 by 40 Mile Commentator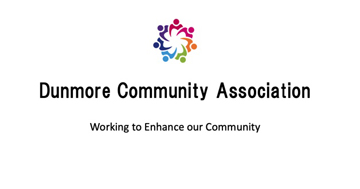 By Samantha Johnson
Commentator/Courier
After a three-year hiatus, Dunmore Days is back for 2021 on Aug. 28.
Shevaun Perrault, the current president of the Dunmore Community Association (DCA) said, "I think it is important to get Dunmore Days going again. We have all been super supportive as a community during this past year-and-a-half through COVID. It's just a day when we can all come together and celebrate as a community and see one another."
In July, the DCA board of directors voted unanimously to resurrect Dunmore Days, an event last held in 2018, now that COVID restrictions have been lifted.  This historic event celebrates volunteerism, community spirit, and offers an opportunity for neighbours to meet and mingle.  There are activities for all ages throughout the day.
Dunmore Days kicks off with a free pancake breakfast courtesy of the Cypress County councillors from 9-11 a.m.  Attendees can enjoy events all day from 9 a.m. to 4 p.m. including face painting. a car show, bouncy castles, a treasure hunt, cotton candy, raffle table, 50/50 draw, and bike parade. At 3 p.m., judging for the inaugural Bake-Off will commence.  The after-party begins at 7 p.m. at Rusty's Roadhouse with live music by First Degree.
For more details, or to volunteer to assist with the games or concession, please visit the Dunmore Community Association website at http://www.dcaalberta.ca.
A new 11-person board of directors, three executives and eight members, was elected in August of 2020. Prior to being able to relaunch Dunmore Days, they have been busy making improvements to the community and planning for future development of recreational spaces and programs.
Perrault said, "the new board is a year old now.  Last year we were just trying to get the feel for everything and transition from the old to the new."
This year, the DCA has focused on the revitalization of the park located on the West side of town and its immediate surrounding area.  Six new pieces of playground equipment for kids in the community to enjoy have been added to the park.  In addition, new concrete berms were added, the parking area was expanded and re-graded, along with the removal of the old skate shack and outhouse.
"A new skate warm-up shack will be installed this fall in time for the winter season.  Work to fix the irrigation systems at both the park and baseball diamond are currently underway.  There are plans to improve the outdoor rink next year, but we are still seeking additional funding for this project," explained Perrault.
One of the biggest supporters of the DCA has been Cypress County council. "Dan Hamilton (Reeve, Ward 5, Dunmore/Veinerville) has been our biggest cheerleader and support for getting things done," said Perrault. Other communities in the county have received funding for similar upgrades and it was felt Dunmore was worthy of benefiting as well.
Funding for completed projects has come from a variety of donors, most substantially being Cypress County.  The local business community has also been instrumental in donating labour, equipment, and materials towards improvements.  "Without the support of local business and community volunteers, the amazing progress we have made this year would not have happened," says Perrault.  The Dunmore Community Association has also been working hard to secure both private and provincial grants for upcoming projects.