Cypress County Welcome Centre saw a successful season
Posted on September 13, 2021 by 40 Mile Commentator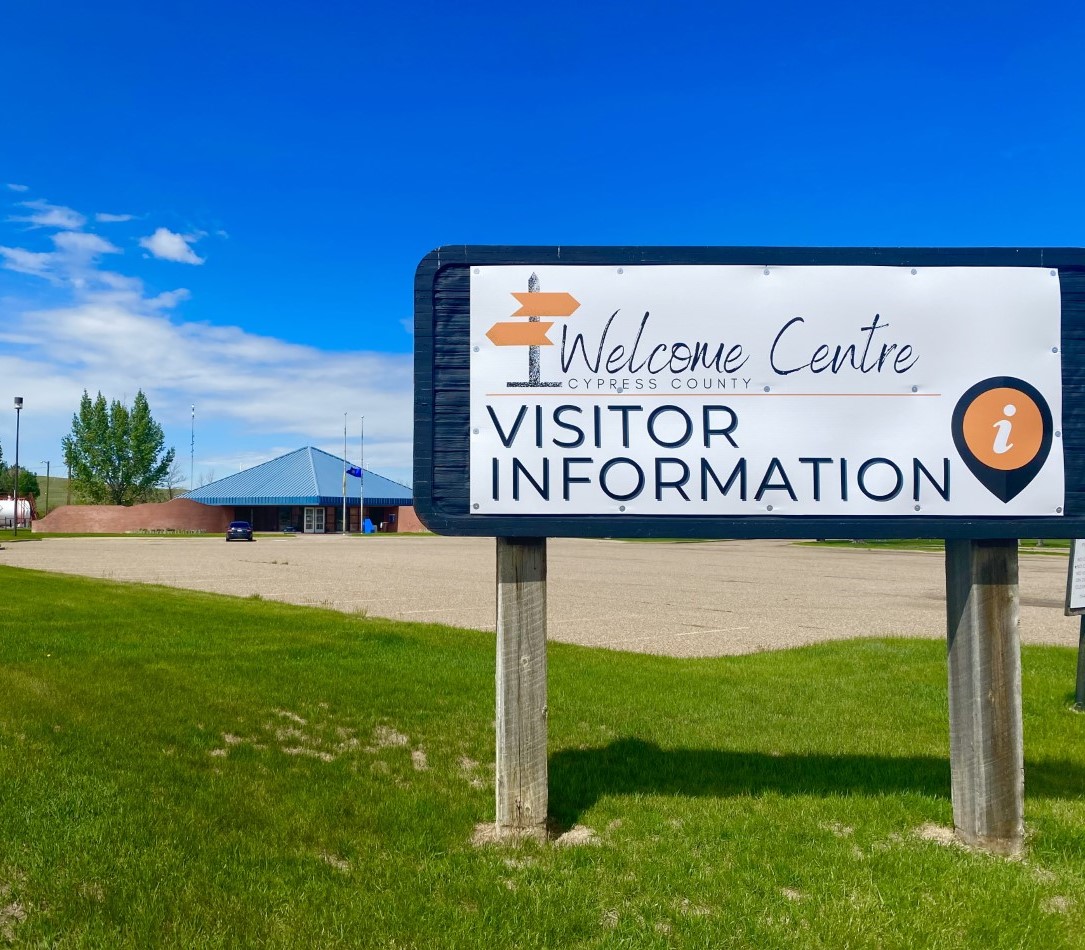 Welcome Centre Facebook page photo
By Justin Seward
Commentator/Courier
The Cypress County Welcome Centre in Walsh closed on Sept. 6 after what turned out to be a successful season.
Visitors could see various businesses being promoted through pamphlets and  posters as well as local artisans displaying their work for purchase, Cypress County attractions and the dinosaur skull, chasmosaurus irvinesis was on display from May to September.
"Operations went good," said Tracey Popick, Cypress County communications coordinator.
"There (were)  a few hiccups—it's a new building to us. So, there were things that we had to get used to and a few things we needed to fix. But other than that, operations went really well."
Popick said the Welcome Centre had less visitors than other years because the border was closed and  few visitors from the States.
" We had some visitors from the States, but not as many as years before when Travel Alberta were running it," she explained.
The Welcome Centre rather saw more inter-provincial travellers.
"We all joked, it was a Manitoba year," she said.
"We had a lot of Manitoban travellers coming through. But yeah they (employees) got some real good feedback from the travellers—super nice, clean, nice place to stop and get some information, used the bathroom."
Popick confirmed that at least one business owner had an uptick in business from advertising at the Welcome Centre.
She had heard from Welcome Centre employees that they were able to direct more people more into the county.
"They believe that they at least got some value out of it for the county," she said.
The County decided to lease the Visitors Information Centre for this year off  the province, who decided in 2020 they did not want to operate it anymore.
County council will get a report on how the year went soon.
It will be up to council to see if the county will continue to run the facility.