County council introduced to Suncor's solar project
Posted on September 28, 2021 by 40 Mile Commentator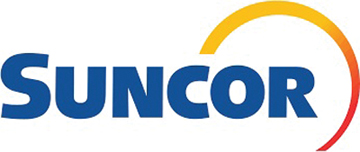 By Justin Seward
Commentator/Courier
Suncor representatives were on a Zoom call with County of Forty Mile councillors about their proposed solar project in the municipality on Sept. 22.
Council was given an overview through a map of the proposed project that would be located on Highway 885 on privately owned land.
The project that would be in operation by 2024 would produce 220 megawatts, which would be enough to produce 70,000 homes.
"They're going tie into the Whitla substation down south, which is the same one that Capital Power tied into," said Steve Wikkerink, county reeve.
"One of the things they brought up was that if they do complete Phase 2 of their wind project, then according to them they didn't have room to build a solar farm and be able to push all that energy out."
Council met with John Groves of AltaLink later that morning and asked him questions based off of what Suncor mention to them about pushing energy out.
"He thought there was still more capacity on that line and it comes down to it's the substation that is going to be the limiting factor," said Wikkerink.
"So, John was going to look into that for us as the impression we got from Suncor is that if the capacity was there, they'd probably complete Phase 2 on the wind and build the solar farm."
Groves is going to look into which line is limiting Suncor of getting their power out to the market or there is a limitation in the substation.
Studies that were already done were shown to councillors as well.
"There's only one spot where there's going to be a little bit of a concern about possible sun glare coming off of one section of the panels," said Wikkerink.
"So, they reassured us they'll work with us and local residents that it may affect. It could be that they put up one of those big black wind screens or something just to protect these couple homes from the glare. But other than that, all the other ones, everything worked out fine. There wasn't going to be an issue."
Council had concerns with  Suncor constructing the solar farm on 24 quarters of the county's agriculture land.
"One of our mandates is to protect agriculture land," said Wikkerink.
"So, it becomes a bit of a balancing act, meeting your budget and how do you protect the agriculture land? You do that with a windmill farm, well you lose half an acre maybe right around the wind tower and the rest property, you basically farm as normal after everything is cleaned up after the construction phase. Solar's completely different. Landowners who lease their land to the solar company for 20-25 years and they are compensated by lease payment. But you take that entire land out of agriculture production."
Construction would start in 2022 and employ 250 jobs and long-term positions would be available afterwards for the upkeep of the facility.