Search still on for Belyea
Posted on October 13, 2021 by 40 Mile Commentator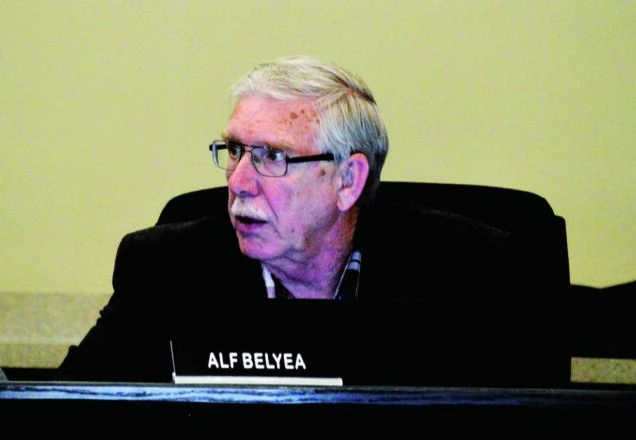 County councillor Alf Belyea, pictured in this recent file photo.--NEWS FILE PHOTO
Southern Alberta Newspapers
Redcliff RCMP are looking for Alfred "Alf" Belyea, the Cypress County council member for Suffield-Jenner area, after he was last seen on Oct. 8.
The RCMP told to Southern Alberta Newspapers on Wednesday afternoon that Redcliff RCMP received the initial report on Oct. 11 that Belyea had advised his wife that he was going to be leaving the residents to go visit someone.
"When she woke up in the morning, he was gone, and essentially hadn't returned since," said Cpl. Troy Savinkoff, with Alberta RCMP media relations.
"Multiple units are now assisting in their efforts to locate Mr. Belyea. Obviously we are hoping that family, friends that may have spoken to him can come forward and if anybody has seen Mr. Belyea to call the Redcliff RCMP right away. There's definitely the officers, family and friends that are very concerned about where he might have gone to and are just looking for his updates to check on his wellbeing."
RCMP are looking at many different investigational avenues including ground searches and as of Wednesday afternoon have not been completed.
The report of the missing persons investigation was announced late Tuesday night, and authorities are looking for any information about the whereabouts of the Suffield area resident. He is 72-years-old, with white hair, stands five-foot-11 and weighs about 200 pounds.
He has blue eyes and wears glasses.
Alfred Belyea is the current councillor for the area, and was acclaimed last month for the upcoming term.
Anyone with information regarding his whereabouts should contact the Redcliff detachment at 403-548-2288.