Vanderspruit thrilled for board of trustee opportunity
Posted on October 27, 2021 by 40 Mile Commentator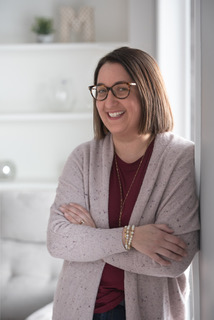 Newly elected Prairie Rose Public Schools board of trustee Shauna Vanderspruit.
By Justin Seward
Commentator/Courier
Prairie Rose Public Schools' Redcliff/Dunmore ward will be represented by new board of trustee Shauna Vanderspruit and incumbent Pam Cursons after the Oct. 18 municipal election.
Cursons led the way with 713 votes, Vanderspruit (569) and Robin Orthner (405) in the lone election in the school division
"It was every exciting," said Vanderspruit.
"I am honestly thrilled to be a part of that team and look forward to it."
Vanderspruit described her campaign as "quick" as she only did the four weeks, but said the support was incredible from friends and family, acquaintances and texts.
"The questions from the community was awesome— that people engaged in as well—and I could be a part of it," she said.
She often heard questions about the draft curriculum while on the campaign trail.
"I'm not an educator," she said.
"So, I like that Prairie Rose took the role of getting those 16 teachers to have a focus group on the curriculum and then reported back to the board—which I  then think  they sent back to the province to hopefully makes some changes in that draft curriculum."
Her focus for the next little while is to advocate for the children and to make sure that there are supports at the school for every child, no matter where they fall.
"If I learn about challenges while I'm there inside the trustee board office, I will for sure get on board and tackle those challenges," she said.
Vanderspruit will experience everything from pre-Kindergarten to Grade 12 in her ward and feels that will be an experience in itself to get familiarized with the needs each of school.
She will rely on the experience of Cursons to build a team within the ward.
"I think that will be incredible value to have," she said.
Lois Bedwell, Cathy Hogg, Graeme Dennis, Patty Rooks and Nancy Haraga were all acclaimed board of trustees.