Widmer selected as new county reeve
Posted on November 2, 2021 by 40 Mile Commentator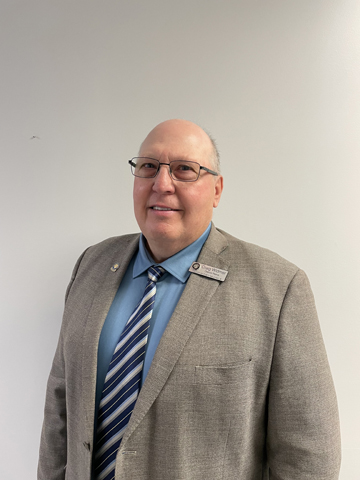 Photo Submitted Craig Widmer
By Justin Seward
Commentator/Courier
Craig Widmer was selected by his fellow councillors as the new County of Forty Mile reeve at their organizational meeting on Oct. 25.
Widmer has been a council member since 2001 and represents the Division 4-Conquerville and Orion/Maleb.
"It felt good," said Widmer.
"I wasn't sure if I was ready for that or not, but yeah I'll take it on. Like I said, I've been here long enough that  I kind of know how everything works and I suppose it's my turn."
He has served as deputy reeve a couple of times, as the Ag Service Board chair and on just about every board the county has.
"I think I can still contribute to the county," he said.
"I think I still have a few good ideas left and I like to guide council and keep it a close-knit council, where everybody's focus is on the county as a whole."
Widmer is now the face of the county and council and feels like the opportunity is different.
"I guess now I'm the spokesman for council," he said.
"I haven't done that before. Hopefully I get my message across clearly and hope the residents understand," said Widmer.
Widmer would like to see some new business and investment come to the county, keeping taxes down without compromising services the municipality offers and a become a place to attract families.
Stacey Barrows was selected as deputy reeve.
The County of Forty Mile council will consist of Barrows, Widmer, Diane Harty, Don Drake, Joan Hughson and Allen Kuizenga.
The Division 7 seat is still vacant and was previously held by Steve Wikkerink.