Cypress County to look at options for landowner fire training sessions
Posted on November 23, 2021 by 40 Mile Commentator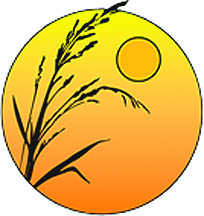 By Justin Seward
Commentator/Courier
Cypress County councillors had a discussion at great lengths as to whether or not it would be worth emergency management's time to train landowners to assist in grassland fire incidents at their Nov. 16 meeting.
The county's emergency services had taken into consideration to potentially conducting a training course for landowners.
A legal opinion was requested in 2020.
"The legal opinion stated that once the public receives direction at an incident to participate, they are considered to be that of a county employee and are subject to Occupational Health and Safety requirements," as read in the agenda package's CAO report.
"The county would have the responsibility of providing them with proper equipment and provide continuous supervision throughout the incident."
The landowners would be expected to come with proper footwear, fire retardant clothing and dependable equipment.
However, Emergency Services administration feels with the liability, that putting on this type of course is not desirable.
"I really feel that we should have a course or meeting with the landowners and just tell them because they're showing up," said Coun. Shane Hok.
"I don't care what you say or how you try, we're not going to just sit there and wait for emergency services to show up. We're going to move cattle out of the way. Like my one neighbour, he's got a three-ton truck with a sprayer on it. I know there's a liability thing, but when I've been out on them fires, the fire department has told us go to the sides but not the hot spots and that's what they do."
Hok said it's better to have education than to sit back and say, 'No, we're not going to have no course. We're just going to do it; you guys stay at home.'
Also, if privately owned equipment were to break down or damaged, then the argument lie with whether the county is responsible for expenses for the added repairs and for the liability.
"So, the convenience of doing this course—and I was around when we first started doing it— was so that we didn't have people freelancing," said Coun. Dustin Vossler.
"Because there's nothing more dangerous than freelancing around fires. And when we started doing this training, it came with a thought that if they're going to be there anyway, we have some realm of control behind them. So even if that is Mr. farmer, go put out the fence posts or go back here and do this while they're working the front lines—they have that instruction— because otherwise you don't get that and they're in your way."
Jeffrey Dowling, the county's director of municipal services said, "That's reasonable. We just have to be prepared that on scene we have to provide the resources to make sure they're being supervised—even if it is fence posts or whatever."
"Like I say, we have to show diligence with the people that we're deploying are actually in a safe work environment."
Council approved the motion for administration to come back with options for information sessions.