Belyea lawyer will seek bail on murder charge
Posted on December 1, 2021 by 40 Mile Commentator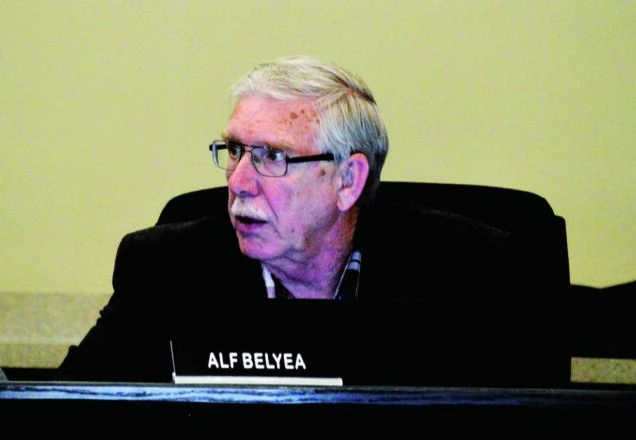 County councillor Alf Belyea, pictured in this recent file photo.--NEWS FILE PHOTO
By Southern Alberta Newspapers
A Suffield woman accused of killing her husband has retained high-profile defence attorney Katherine Beyak to defend her in court.
Nov. 23 marked the fifth appearance in Medicine Hat Provincial Court for Deborah Murrill Belyea, 66, on month-old charges that she killed her husband, Alfred Belyea.
Police say the murder of the 72-year-old Cypress County councillor occurred some time near the Thanksgiving Day weekend and his body was hidden in a barn near Piapot, Sask. She faces a charge of second-degree murder and causing an indignity to a body.
Beyak, a Calgary-based criminal defence lawyer, appeared remotely in Medicine Hat court on Tuesday to request an adjournment until next month after receiving "a substantial amount" of evidence disclosed to her office by Crown prosecutors.
She also told the court she would seek to schedule a bail hearing in Court of Queens Bench for her client.
"We will discuss between now and then what's possible going forward," said Beyak of the request to adjourn the matter. Such delays are typical for early proceedings on serious matters.
"That's agreeable," said Crown prosecutor Jace Cowan. "There's a lot to go through."
Justice Eric Brooks adjourned the matter until Dec. 21.