Annual Foremost Christmas Giving campaign helping locals in need
Posted on December 6, 2021 by 40 Mile Commentator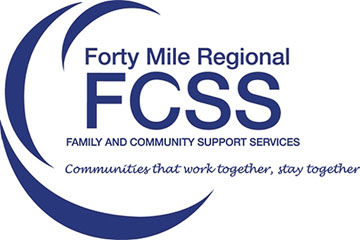 By Justin Seward
Commentator/Courier
The annual Foremost Christmas Giving campaign helps those individuals that are experiencing hardships in the community during the Holiday Season.
The campaign is made possible by local individuals, businesses and churches who step up and donate to help those families and individuals.
There will be church groups and families that will host Sponsor a Family, while businesses will be putting cash donation and toy collection boxes out in Foremost.
"Each just kind of steps up to take a little piece of that," said Corinna Roth-Beacome, 40-Mile Regional FCSS executive director
"We go around, collect it—we pool it all together— and then we build the hampers and deliver to the families that either personally requested the support or sometimes individuals that know there is somebody struggling will submit a name and then we will touch base with them."
Back 40 Foods, ATB Financial and Foremost and District Chamber of Commerce will be collecting food donations and the  Royal Bank will be collecting toys.
"We have seen probably a steady number," said Roth-Beacome.
"We have seen anywhere from 20 to 26 families have been supported and so we'll probably see now that pretty much staying the same—maybe increasing by a few."
Roth-Beacome said the campaign has seen a decrease in donations.
Family nominations are being accepted until Dec. 10.
Donations will be collected until Dec. 17 and  deliveries will be made on the week of Dec. 20.
"We know some of our families are struggling—like loss of jobs, the harvest wasn't as great—so even the employment opportunities  for our seasonal workers may not have been as long as what they normally are," said Roth-Beacome.
If a donation is made at a participating Chamber of Commerce member business, those names will be entered in a draw for Chamber bucks at the end of the campaign.
Nominations can be  from the south part of County of Forty Mile.
More information can be found by calling the 40-Mile Regional FCSS at (403) 867-2766.