County begins process of open-access broadband network
Posted on December 21, 2021 by 40 Mile Commentator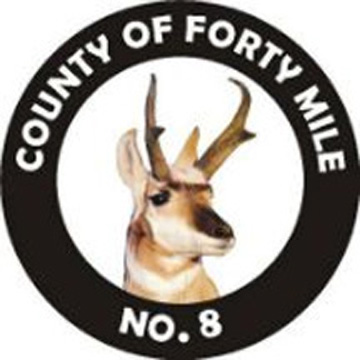 By Justin Seward
Commentator/Courier
The County of Forty Mile in partnership with local businesses and landowners have begun the investment and ownership process of a highspeed open-access broadband network.
This will allow for residents and businesses access to affordable and high-quality broadband connections.
"The purpose of this network is to reduce the digital divide of those who have access to broadband and those who do not," as read in a county response in an email interview.
"This investment will provide opportunities for economic prosperity and social well-being, for now and for generations to come."
For the past year and a half, county council and staff have been working with local internet service providers, businesses and Tango Networks Inc. as the consultant to design and construct the network.
"In March 2021, the county passed a broadband internet policy and in September council passed the Broadband Strategy, a roadmap for future deployment of the network," said the municipality.
With the overall investment considered significant, this long-term strategy will be implemented as resources become available.
The plan will see the installation of a fibre optic lines along Highways 3, 61 and 879 with service vaults at strategic locations.
"The county, working with an initial group of partners, has begun installing of fibre-optic cable to business and subdivision edges from existing internet service providers in Bow Island, " says the county.
"The county does not provide direct end-user internet services to specific residences at this time, but rather it will invest in the broadband network between communities, communications towers and businesses in an effort to encourage competition from internet service providers and help improve the affordability, quality and accessibility of broadband services to all county residents."
At the conclusion of the project, there will be internet provided by at least two internet service providers to existing businesses.  Each internet service provider owns and manages their own end user equipment and establishes their own rate plans.
The 8.5 kilometre stretch of open access fibre is nearly complete west of Bow Island—which is going to connect new and existing businesses and subdivisions along Highway No. 3.
More information can be found by clicking on the links below to view the  Broadband Policy and Broadband.
https://www.dropbox.com/s/tpo1uy92i5q78qs/Broadband%20Strategy%20County%20of%20Forty%20Mile%20Final.pdf?dl=0 and
https://www.dropbox.com/s/aeyovh7qc3zvzh8/Broadband%20Policy%20March%2010%2C%202021.pdf?dl=0
The county is interested in exploring partnerships with businesses whose goals align with the policy and strategy.
For more information, please contact Keith Bodin at (403) 867-3530.