Cypress County continues to be rat free
Posted on December 21, 2021 by 40 Mile Commentator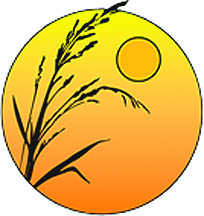 By Justin Seward
Commentator/Courier
Cypress County just completed its annual rat inspection last month, which is conducted twice a year, and it was concluded there were no rodents in the county yet again.
The inspection radius is done six miles—nearly 10 kilometres— all along the Saskatchewan border and lasts three to four weeks.
"There are rats in Saskatchewan," said Lisa Sulz, the county's agriculture supervisor on why the municipality conducts the inspection.
"So, they do come across the border—they don't know there's a border there. So, they do hitch ride a on trains and trucks that are coming in—often garbage trucks and that sort of thing or transport trucks. So, yeah, we're trying to prevent them (from) coming over land by inspecting those ranges on the border."
The inspection includes looking for rat droppings, oily marks along granaries or pieces of wood, and holes.
Sulz said there are no signs of rats on Alberta's border with Saskatchewan and that's normal.
"We don't find rats there," she said.
Sulz said there have been no issues as there have not been rats there for years.
"Everybody knows there was rats at the city landfill in 2012 and 2014—so that's the last issue we've had close by," she said.
Sulz cautioned being rat free, that doesn't mean there are not any rats as the animal still can come in on trucks and other modes of transportation.
"So, that means if there is a rat or an infestation found, it's dealt with immediately," she said.
Rats can cause all sorts of challenges by being destructive, destroy food supply and motorhomes by chewing wires to cause fires and transport diseases.
Rat inspections have taken place in the county since the 1950s when there were problems along the border.