One turbine at Rattlesnake Ridge now operational
Posted on January 11, 2022 by 40 Mile Commentator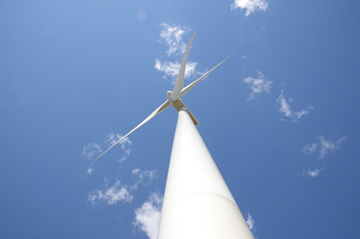 NEWS FILE PHOTO
By Samantha Johnson
Commentator/Courier
The Rattlesnake Ridge Wind Farm is on target and projected to be completed, including reclamation activities, by the end of fall 2022, with most of the turbines operational by the end of May. Eight out of a total of 26 5MW wind turbines have now been installed, with one currently operational.
Scott Schreiner, vice-president of External Engagement, said, "with supply chain challenges there may be one or two turbines that lag through until midyear. As part of the wrap up of construction, reclamation activates will continue through the fall of 2022."
The wind farm is not being built in stages and the full 130MW of capacity will be installed this year. A project substation has been proposed, with the favoured site requiring a connection line of 30-50m. The alternate substation site would require a 1km long connection line. At present, it isn't known which substation will go forward and the developer, BHE Canada, is waiting for a decision from the Alberta Utilities Commission.
The turbines will be connected to the substation by medium-voltage underground electrical cables.
At peak production, the wind farm will power about 78,000 homes. A single wind turbine, like the one now operational, would power approximately 3,000 average homes.
The company promised, during the initial planning stages, to use local suppliers and employment during the project and have kept to that as much as possible. "There are approximately 120-130 people on site at any given time, with approximately 30-40 per cent from the local area, including Lethbridge, Pincher Creek and Medicine Hat, and another 25-30 per cent from other places in Alberta. The balance of employees are from other parts of Canada," said Schreiner.
In addition, the project should supply increased tax revenue for the County, with preliminary estimates from between $1-2 million per year.
One of the other benefits of the project was to boost rural incomes. Schreiner commented that, "our feedback has been quite positive from the participating landowners and the County of 40 Mile, and when issues do arise, they have been promptly addressed. Some local enterprises, TLC Farms for example, have enjoyed some fairly significant economic spin off, as has have the businesses within Medicine hat where the majority of the 120-130 people making up the work crews are being housed."