G.S. Dunn discussing expansion
Posted on January 18, 2022 by 40 Mile Commentator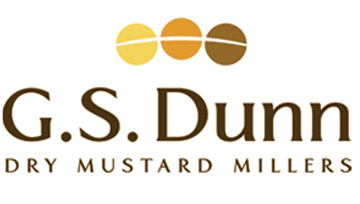 G.S. Dunn website photo G.S. Dunn Dry Mustard Millers are the new tenants of the old Spitz Plant.
By Justin Seward
Commentator/Courier
G.S. Dunn Dry Mustard Millers set up another location in the old Spitz plant in the County of Forty Mile back in 2019 and now the company is talking expansion within the plant.
While there has not been anything finalized at this current time, discussions have led to expanding to the opportunity of milling the seed at the Forty Mile plant, which is similar to what is done at the Hamilton, Ont. facility.
"It's just turning it into flour, separating, creating bran and flour," said Jason Gould, G.S. Dunn president.
"There (are) a multitude of mill products that we do. But it's a more value-added process than just obsolete pure seed."
With the combination of the location of the plant on Highway No. 879 and its capabilities, the possibility was always there to have the addition of milling.
"We're just trying to sort out the market and then also the capital (costs)," said Gould.
"But as you know with supply chain issues and capital costs—those things can be quite more expensive than they were a couple of years ago. So, we're just trying to get our heads around all that to see if that's feasible going forward."
If the expansion were to go through, Gould thinks it'll be a boon to western Canadian mustard seed growers.
"Basically, the more we invest in that facility, it creates more long-term stability for them to find a marketing product and it's somebody down the road doing full value-added process. So that's a positive for the whole industry," he said.
The milling addition idea came about when the company wanted to be closer to the mustard growing area in Bow Island than at the Ontario plant.
"It's just a natural extension of what we're already doing—but just trying to create everything in one location," said Gould.
G.S. Dunn is a private company and the expansion approval would come within their ownership and management group.
"We're doing the work right now," said Gould.
"Obviously, it's a self-imposed timeline. So as we go through the work, we'll be making  those calls as we go along. But it's something we're engaged (to) looking at right now."
Gould anticipates the expansion will add more jobs in the local area.
"Expansion creates jobs," he said.
"You know ,builds a business that will be around in one form or another for a lot of years—so that's positive for local employment."