Blowing snow and high winds lead to 40-vehicle pile-up
Posted on January 31, 2022 by 40 Mile Commentator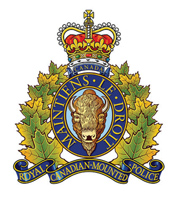 Southern Alberta Newspapers
A snarl of 40 vehicles closed the Trans-Canada Highway in both directions for several hours on Monday afternoon as blowing snow and freezing conditions descended on the region.
The RCMP reported that multiple vehicle pile-up west of Suffield shut down traffic at about 10:30 a.m., though no injuries were reported. 
Eastbound lanes were open again after 3 p.m., and one westbound lane was opened at the same time. 
Snow showers in the city left roads slick combined with wind gusts of up to 75 km/h at about 11 a.m.
Near-freezing temperatures at 9 a.m. fell through the day toward a forecast low of minus-18C. That mark was the forecast high for Tuesday and Wednesday, before a return to warmer temperatures at the end of the week.
Snow and ice covered conditions also were reported on Monday along Highway No. 3 from Seven Persons to Coaldale, and Highway No. 61, west of Manyberries, and No. 36, north of Taber.
Partially covered conditions were reported on No. 41, south of the Trans-Canada, and the No. 1 from Brooks through to Swift Current. 
Po