Canadian Animal Task Force coming to Dunmore
Posted on May 4, 2023 by Ryan Dahlman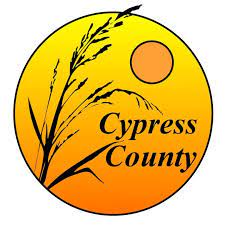 By Anna Smith
Commentator/Courier 
Cypress County is tackling the feral cat population this May, in partnership with the Canadian Animal Task Force.
CATF is a registered charity, which offers several programs, many of which relate to spay and neuter initiatives, including long-term management for feral dog and cat populations.
One of these initiatives will be bringing them to Dunmore from May 11–14, in order to be part of a solution for the local feral cats in a sustainable, humane, and lasting way.
"The task force has a great relationship with Cypress County, we've held two clinics already out in the community," said executive director RJ Bailot. "But this year is gonna be a bit different now that we're able to actually get up again in communities and post pandemic. So we plan to actually set up in Dunmore at the Community Hall, where we'll be doing the surgeries right on site."
In previous clinics in the area, such as the ones completed in Suffield, Irvine, and Walsh in previous years, the felines had to be transported to Calgary for surgery, but this year, the animals will be able to enjoy a quicker release due to less travel time.
"During the pandemic, our in-community programs were quite limited in how we were able to offer them just because, of course, we weren't able to have multiple people in the same space," said Bailot. "But now that things have opened up, we're able to actually set up on the site."
The Task Force plans to send out a survey soon, asking for community help to focus their efforts where they'll do the most good over their two days of trapping.
"A social media post should be made available any day now, that has basically just a questionnaire for those living in Cypress County, more specifically in the Dunmore area, that just ask questions, like are they feeding any feral cats? Are they aware of any feral cats, just so we made sure to target that population of animals," said Bailot. "And then from there, our team will be looking at the map and having focus going out to those specific areas, to trap the cats."
The animals will be trapped with humane live traps, taken in to be altered, provided a permanent ID, and to have their eartip removed to prevent them from being taken in again in any future "trap, neuter, release" programs.
This method of managing cat populations prevents new animals from moving in, explained Bailot, as the existing cats can be territorial, and without any new litters of kittens being born, the number of feral animals will taper out.
"If you just remove feral cats, you know, the science shows that when you remove feral cats, new cats just move in. And when you stabilize the cat population, then the population naturally will dwindle," said Bailot.
Cat owners in Dunmore are encouraged to keep their pets indoors over the course of the days where the task force will be trapping, to prevent any companion animals from being trapped.
Bailot acknowledges that the issue of feral cats can be one that divides communities, and hopes that this solution can allow for everyone to find a middle ground, as the population is handled in a humane way.
"We acknowledge and could understand why some people are not really fans of feral cats being in the community, because they can be perceived as being a nuisance, or they could be getting into a garden. One of the reasons why we've developed this program is that we again know that when individuals start trapping cats and moving them to other properties or dropping them off at a shelter," said Bailot.
"But with us being able to stabilize those numbers, so that they're established, and it's kind of preventing that population from growing, it's going to be a benefit to those people as well," said Bailot. "Because they're not going to see dozens of kittens being born in every spring that are potentially causing havoc in their area. So we do understand the concern people have, especially if they're not a huge cat lover, but really this is going to benefit them as well."