Prairie Rose Public Schools planning on hydroponic growing farm for lettuce
Posted on June 23, 2022 by 40 Mile Commentator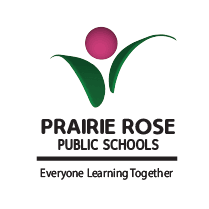 By Anna Smith
Commentator/Courier
The academic year might nearly be over, but the Prairie Rose Public Schools Board of Trustees certainly aren't finished with the year quite yet.
Ralston School Principal Stacey Nunweiler, alongside teacher Wade Carner, brought a presentation to explain and request support for a Growcer's Modular Farm on the school site.
"We started our learning from the land Prairie Rose Possibilities project at the beginning of this year. The reasoning behind it was to give many of our students who come from many different places, a southern Alberta experience to show the great things that southern Alberta has to offer," said Nunweiler. "And then also to give kids more real life learning opportunities."
This would be a hydroponic growing farm, focused on growing greens such as lettuce. The vertical hydroponic farm has the capacity to produce 600 heads of lettuce each week, as a part of their program which focuses on FNMI learning, sustainable food production and outdoor education.
A percentage of the grown lettuce would be given to food scarcity projects, as well as support Prairie Rose food programs and be sold to Ralston residents and businesses, though the specifics of this proposal are still in the planning stage.
Derek Beck, Health and Safety Coordinator, shared the annual health and safety report.
This report included updates to staff emergency training, safety and fire inspections, as well as well as an update on injuries reported during the 2021–2022 school year.
There were 107 student injuries reported across 15 schools, said Beck, with most of these happening out on the playground.
"Most of them are minor, if you take a look at their most of the minor 54 over on the playground 28 in the gym," said Beck, "and most of them have bruises or bumps spring streets, not too many were actually more serious."
11 staff injuries were also reported, largely sprains or strains from falls taken.
Several locally developed courses were approved for the next 3–5 years in Prairie Rose Schools. These included two aviation courses, mental health literacy, learning strategies, competencies in math, and psychology.