Cypress Hills Interprovincial Park enacts fire ban
Posted on August 24, 2022 by Ryan Dahlman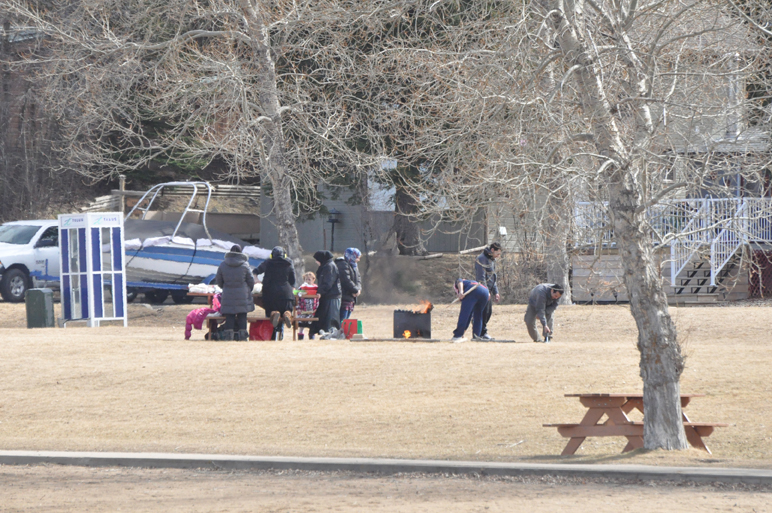 A fun scene like this is not happening in the near future with a fire ban in place. FILE PHOTO
Alberta Newspaper Group
A new fire ban at Cypress Hills Interprovincial Park puts the Alberta side on a long list of areas in the region where hot, dry conditions have elevated the risk of wildfire.
Most areas in the region on both sides of the Alberta-Saskatchewan boundary saw levels of restriction elevated last week.
Campfires and briquettes are now prohibited as the fire risk there is noted as extreme. Similar bans are also in place at nearby Bullshead and Michelle Reservoir recreation areas.
In Alberta, Cypress County (fire ban) and Special Areas No. 2 (fire advisory) both issued new status on Aug. 10.
In Saskatchewan, the rural municipalities of Chesterfield, Deer Forks, Enterprise, Big Stick, Maple Creek and Reno, among others, all appear on that province's list of areas where fires are restricted.
Power problem in Redcliff
Power was knocked out to about 1,100 addresses in Redcliff on Aug. 17 with the outage lasting into the late afternoon for more than 900 customers, the city's utility department