Eight-time Juno winner to hit Blues at Bow stage this weekend
Posted on July 30, 2019 by 40 Mile Commentator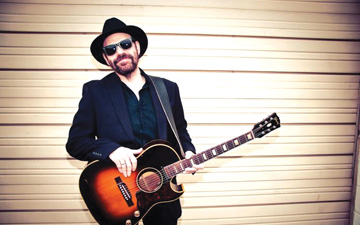 Submitted Photo Colin Linden is set to hit the Blues at the Bow stage this weekend.
By Stan Ashbee
Alberta Newspaper Group
Blues At The Bow welcomes the Colin Linden Trio Aug. 3 featuring opener Papa King with Daryll Duus,
Linden — who was born in Toronto and has been touted as, "a genuine renaissance man of roots music — is a member of the trio Blackie and the Rodeo Kings, a singer and songwriter, an in-demand and prolific record producer and musical director on the hit TV show "Nashville." He has also been a guitarist for Bob Dylan, Bruce Cockburn, Emmylou Harris, Robert Plant and Alison Krauss. Linden also has a well-deserved reputation as a slide guitar virtuoso of true originality.
Over the years Linden has been awarded eight Juno Awards and multiple Maple Blues Awards.
Doors open at 7:30 p.m. Show starts at 8:30 p.m. Tickets for the show are available online at eventbrite.ca.