PSBAA pres expresses budget concerns
Posted on December 27, 2019 by 40 Mile Commentator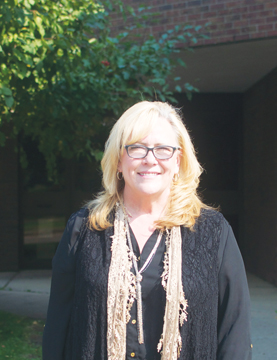 Commentator/Courier File Photo PSBAA president Cathy Hogg
By Jeremy Appel
Alberta Newspaper Group
The president of the Public School Boards' Association of Alberta says the government permitting school boards to re-route maintenance funds to pay for staffing costs is an ominous sign of budget shortfalls to come.
"You get to keep your teachers in the classroom, but you're going to have no heat or you're going to have buckets all over the floor catching rain," says Cathy Hogg. "It's sad that we have to find ourselves in that kind of situation."
Hogg also serves as a trustee for the Prairie Rose School Division, but emphasized to the News she is solely speaking in her capacity as the head of the PSBAA.
Education Minister Adriana Lagrange sent an email out to the province's public, separate, francophone and charter school boards, informing them they can apply to use part of their Infrastructure Maintenance and Renewal grant to fund staffing.
"The current school year is a transition year to a new funding and assurance model that will be introduced with Budget 2020," the email reads.
"Providing school boards with this short-term flexibility will help maintain stability for your classrooms and allow boards more time to strategically review their entire cost and revenue structures."
Hogg says she's anticipating next year's budget, which is slated to come out in March, but says she hasn't seen encouraging signs from the ministry.
"I'm interested to see what the new funding formula looks like, but they've also told us unequivocally that the budget is not going to change over the next three years, despite enrolment growth, so we're going to be in an even worse situation as time goes on," she said.
"You're robbing Peter to pay Paul, so Peter's going to end up suffering and then Paul's going to end up suffering. It's all going to be affected eventually anyway. It's a short-term solution to a growing concern."
The minister's email outlines three questions boards have to answer in order for them to be eligible for shifting their maintenance funds around:
– How much of their reserves they've accessed?
– What other cost or revenue adjustments they're implementing?
– The amount of IMR funds they wish to repurpose.
Hogg says she appreciates the government allowing boards more autonomy to use funds that were earmarked towards other purposes, but says this doesn't compensate for the grants that have been axed, such as the classroom improvement and class size initiative funds.
"At the end of the day, there are fewer dollars and there's going to be even fewer going forward," she said. "This is just the beginning of some very, very real challenges ahead for all boards in the province."