*Updated* Suspicious death deemed a homicide
Posted on January 17, 2020 by 40 Mile Commentator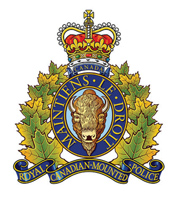 Commentator/Courier
An autopsy conducted on Jan. 15 of a deceased male  found at the intersection of Township Road 114 and Range Road 61 in Cypress County  Monday, determined it was a  homicide.
The male was identified as a 27-year-old from Brooks whose identity  will not be released.
The autopsy was conducted by Office of the Chief Medical Examiner in Calgary.
Redcliff RCMP responded to a report of a deceased male located on a rural road south of Medicine Hat and east of Highway 3 on Monday at approximately 11 a.m. The resp0nding police officers determined the death was suspicious and the Major Crimes Unit has taken carriage of the investigation.
RCMP members, including the Forensic Identification Section, remained on scene to conduct an examination.