Struggling oil and gas companies owe Cypress County $2.4 million in unpaid taxes
Posted on March 3, 2021 by 40 Mile Commentator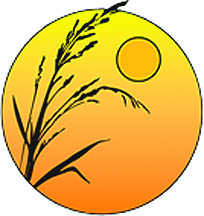 By Justin Seward
Commentator/Courier
The Rural Municipalities of Alberta announced on Feb. 18 that there is $245 million in unpaid property taxes that are still owed to its member municipalities from struggling oil and gas companies.
The number came from the survey that was conducted earlier this year.
Cypress County owed $2.4 milliofrom oil and gas companies.
Cypress County chief administrative officer Tarolyn Aaserud says their outstanding taxes are not as high, which is due in part to the municipality's low tax rate.
"Cypress County recognizes the challenges facing the oil and gas industry and has a long history of partnering with companies operating in the area to grow the rural economy," said Aaserud in a statement.
"We are willing to work with struggling companies on solutions but cannot move forward constructively when some oil and gas companies are willing to shift their tax commitments to other property owners."
She said municipalities across the province rely on property taxes to fund the services and infrastructure that the oil and gas industry utilizes daily.
"Cypress County manages over 2,000 kilometres of roads and 198 bridges. Without consistent payment of property taxes, we may have no choice but to reduce service levels or close some roads and bridges. Cypress County looks forward to our continued positive relationships and open dialogue with various industries including oil and gas."
The $245 million continues a multi-year trend of this issue worsening as in 2020 the survey showed $173 million and an $81 million decrease in 2019.