Root Cellar gearing up for busy Holiday Season
Posted on December 6, 2021 by 40 Mile Commentator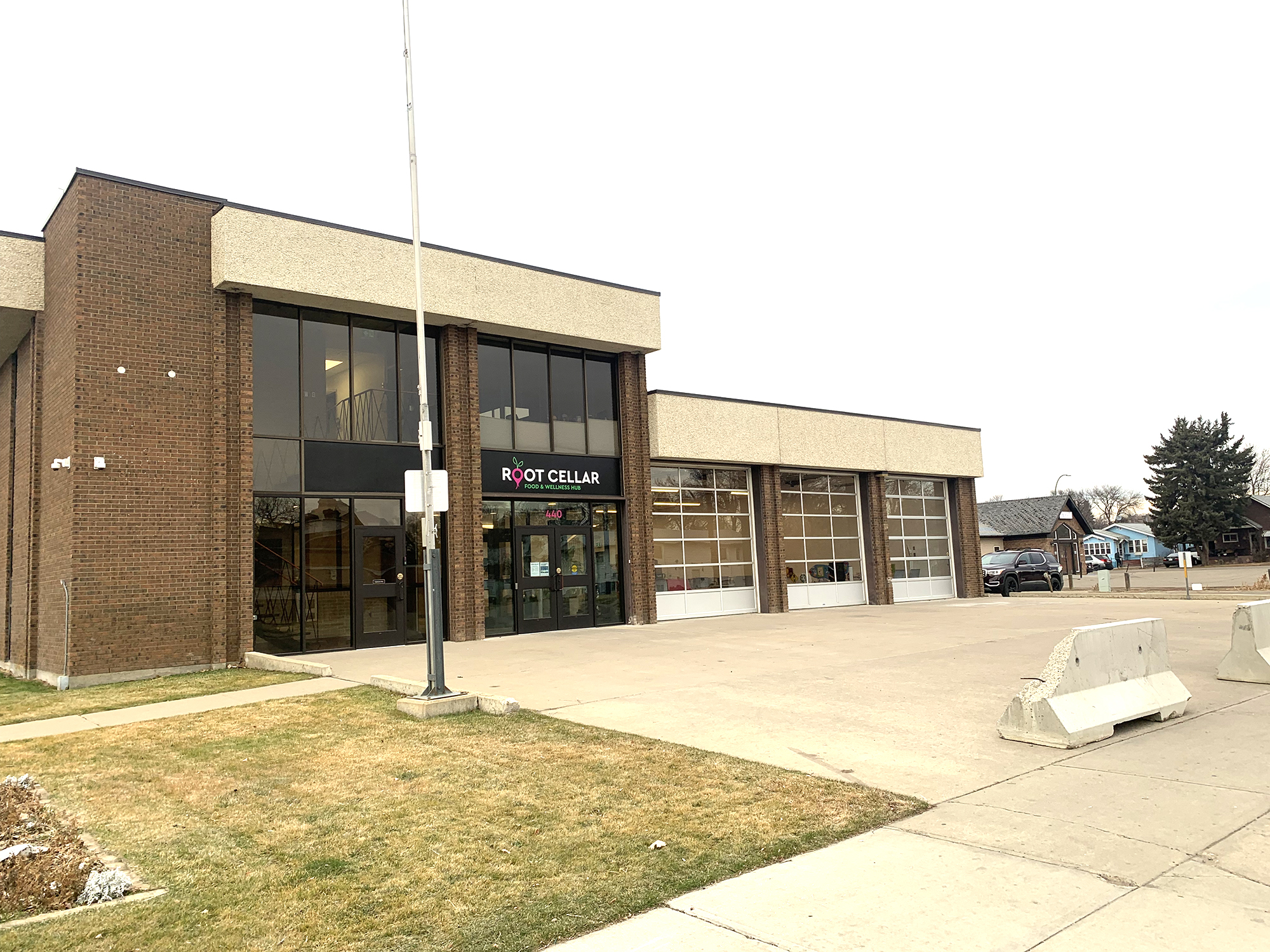 Commentator/courier PHOTO by Justin seward The Root Cellar is receiving double the call volume for food supply heading into the Holiday Season.
By Justin Seward
Commentator/Courier
The Root Cellar Food and Wellness Hub, which was formally known as the Medicine Hat and District Food Bank, is gearing up for what will be a busy first Holiday Season at its Maple Avenue location.
"We have a bigger facility now," said Melissa Mullis, Root Cellar's marketing and events manager. "So, we have been giving out hampers for the last two years and because we have a bigger facility, we can allow more people in. So, now we're going back to shopping – so, we're able to get more people in before Christmas."
Mullis said the Root Cellar has what it needs for the Holiday Season in terms of food supply.
"We always need donations, we always need support," said Mullis. "We are receiving between 100-150 calls a day right now."
Mullis thinks that is double the call volume from 2020 due to COVID, job loss, poverty and a price increase in food.
"It's a really unique time for our organization because we get to see the kindness of the community," said Mullis.
"But on the other side, we get to take that kind of stress off of people for the Christmas season to make sure they know that they're going to have food over the season."
Clients can come by appointment only and until Dec. 24 for the season.
The recent rebranding allows for the organization to showcase everything the Root Cellar does, such as the emergency food pantry, Food First Program and Healthy Bundles program.
"So, what we hope is that it gives people the opportunity to see our organization as more of a collaborative organization and that we have way more to offer people as more of a hand up instead of a hand out," said Mullis.