Responsible drivers in Bow Island over holidays
Posted on January 11, 2022 by 40 Mile Commentator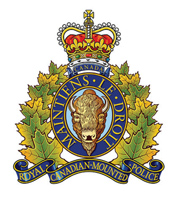 By Samantha Johnson
Commentator/Courier
On Dec. 17, 2021, from around 10 p.m. until midnight, a check stop was held on Highway 3, just west of the intersection at Centre Street. Present were Constable Josee Quirke of the Bow Island RCMP Detachment, along with two members of the Integrated Traffic Service out of Redcliff.
Quirke explained, "our initiative is for the members to do impaired driving enforcement for the holiday season, so we conducted a mandatory alcohol screening check stop and found no impaired drivers in the Bow Island area."
In Alberta, every driver stopped are tested on alcohol screening devices. "We have a device that checks for blood alcohol levels through a breath sample. We get an immediate reading onsite as to their level of impairment," said Quirke.
With increasing concerns over COVID and the high transmissibility of the Omicron variant, Quirke said, "we wipe down the screening device between each driver and the straws change for every single driver. We took the time to show every driver that it was a new fresh straw."
Quirke expressed the gratitude of the Bow Island RCMP detachment by saying, "we want to thank everyone for driving soberly over the holidays."
Drivers of over 100 vehicles were screened during the check stop and Constable Adam George, acting detachment commander for Bow Island, said, "this is a very positive result and shows that people were acting responsibly over the holidays."